2020-2021 Inman Elementary Principal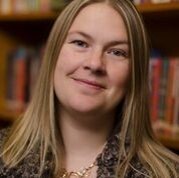 The Red Oak Community School District is pleased to announce the hiring of Dr. Jane Hall Chaillie to serve as the new principal at Inman Elementary School. Chaillie will replace Gayle Allensworth who accepted a leadership position in a neighboring school district. In accepting the position, Chaillie stated, "I am super excited to return to Southwest Iowa and continue my quest to make sure our children receive a world class education. The district is doing amazing work in responding to student needs and developing teacher leadership and I am both honored and humbled to be entrusted with this position of leadership. I can't wait to get started working collaboratively with the staff to meet the needs of all students."
Chaillie is a graduate of Cumberland-Massena High School. She holds a Bachelor's degree (B.A.) in Elementary Education from Graceland University and a Master's degree (M.Ed) in Literacy Education from the University of Missouri. She earned her Doctorate (Ed.D) in Educational Leadership at Creighton University.
Chaillie has nearly twenty years of experience in education. She served as an elementary classroom teacher, literacy coach, reading teacher and cross country and track and field coach in the Griswold CSD. She currently serves as an Assistant Professor of Education, with a focus on literacy and early childhood education, at Graceland University, in Lamoni, IA. Chaillie also served as the Educational Director of Funshine Learning Center, which earned a five-star rating under her leadership. The center provides hands on experience to Graceland education students. Chaillie serves on various committees and boards, including the SWI STEM Advisory Board and Central Decatur Board of Education.
Ron Lorenz, the new Superintendent of the Red Oak CSD, stated, "We are excited to bring someone with Dr. Chaillie's background and expertise to our district. Her instructional prowess, collaborative style, personal demeanor and passion for education are going to add tremendous value to our team. Dr. Chaillie has distinguished herself in the classroom and as an instructional leader. I have no doubt she will be an outstanding principal."
Chaillie's keys to leadership include, "listening and observing, thinking critically and moving ideas into action." When asked what community members, teachers and students could expect of her, Chaillie explained, "I believe in the power of high expectations. I have always had high expectations for myself and expect the same for staff and students. At the same time, I see it as my job as a school leader to make sure all the resources are in place so that each student can achieve."
Chaillie went on to say, "Education is my passion and is the way I can contribute to the community and world. As educators we have the unique opportunity to work with students daily and to help inspire them to discover the world around them and become problem solvers. We are preparing children for an ever-changing world, so it is imperative that we equip them with the skills and drive to be life-long learners."
Dr. Chaillie was selected from five finalists who participated in a comprehensive interview process. This process included remote screening interviews, pre-observation questionnaires for a hypothetical classroom observation, simulated staff meetings, instructional evaluations, formal interviews and in-depth reference checks. Feedback was collected from Inman Elementary teachers, instructional coaches, the School Administrative Manager and district administrators. A team of five facilitators reviewed the comments from each stakeholder group and weighed the strengths of each candidate relative to the others. Dr. Chaillie distinguished herself in each phase of the interview process. She was offered the position pending formal Board approval on Friday, May 15, 2020.
Dr. Chaillie, her husband John and their three children are eager to join the Inman Elementary and Red Oak communities. Please join the Board of Education and district in welcoming Dr. Chaillie and her family to Red Oak.